At Live Fish Direct we pride ourselves on providing the highest quality African Cichlids and other tropical fish at the best prices. But don't just take our word for it, read what others have to say about their experience buying tropical fish online from Live Fish Direct.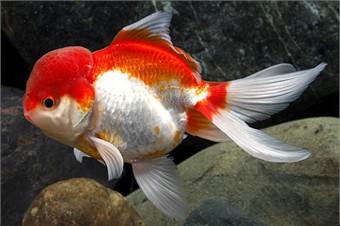 From Sal in Ohio:
Hi Josh or Jordan,
I just placed my second order with you guys. I just want to let you guys know,I've looked in Aquabid, Ebay,and other fisheries on the internet. There is nobody that comes close to your quality of fish or shipping charges. Live fish direct is truly the only online fishery I will deal with! Just thought I'd give you my 2 cents worth.
From Diane in Roanoke, Virginia
Hello Josh,
Just want to send you a quick line to say my cichlids are doing great… they have even grown since I received them just 3 weeks ago. They love to eat which I'm sure you already know. I am so happy that I haven't lost any and even though they are juveniles they are still showing some beautiful colors and my afra mara – is a trip – when he gets upset those 3 or 4 stripes just stand out and when he relaxes they just disappear. I am so glad I found your website online, I couldn't be more happy with my choices and for cichlids they are not too aggressive with each other. Just a little chasing here and there, but no murderous intentions.
Thanks again and take care…
Diane of Roanoke, Virginia
From Marie Gouker in PA:
Hi, I received my order and the fish are beautiful.I will only order from you when I need more fish and will make sure my daughter orders from you she also buys fish. I will tell everyone how nice and heathy your fish are.Very, Very, pleased with them. Thank You
From April in Missouri
Hi,
I just wanted to say thank you for the great fish. My order numbers were LFD1154 and LFD1200. This is my first time having African Cichlids and I could not be happier with what I got. They are gorgeous!
Thanks again!
April Williams
From Nick in Florida
Hi Jordan,
I wanted to let you know everything arrived wonderful. And thanks again for suggesting the albino rubescens they are fantastic and very happy and healthy. And again I wanted to thank you for the very smooth process. I think ordering over a hundred fish and having nothing die. This is a testament to the quality of product you carry. So thank you very much for the beautiful fish. I would be happy to send you a picture if you like.
From Bobby Ware in Ga.
I ordered 15 saulosi and 3 bushynose plecos from you. They all arrived alive and looking very healthy. They were a little bigger than i had thought. I didntt relize they would all ready be showing their colors.
From Edward Neves in New York
Wow! I recently received both of my orders. The fish are in perfect shape and their colors, size, etc. are exactly as you advertised! You hand-picked the best specimens for my order as promised. They are eating, swimming and thriving as if they had just come out of an African Lake and into my tank! With this quality why would I ever want to purchase fish from a local store? These are the most beautiful and healthy African Cichlids I have ever seen! Unmatched to any local stock! Keep doing what you are doing! If you maintain this quality, expeditious delivery, and reasonable cost, then I will never buy my fish from any other source! Bravo!!!!!!!!!!
From Luis Nieves in Puerto Rico
"Thanks from Luis Edgardo Nieves, from Puerto Rico, the two cichlids arrived in good conditions, and also thanks for picking well colored ones. Great service, we shall continue making business". Keep the good work!
From charles yheaulon in New Jersey
ONE LAST EMAIL !! FISH ARRIVED SAFE AND SOUND . THE GOLD TETRAS ARE PARTICULARLY BEAUTIFUL.
CHARLES YHEAULON
From Charlie kacamburas in Mass
Hi jordan!
Fish came in today and their AMAZING. Thanks for everything you guys did. I know it must be a pain in the ass responding to emails and dealing with people with lots of questions. All the fish look great and i really appreciate the extra that was tossed in.
Thanks again, I'll be letting everyone know what a great experience this was, and what great work you guys do!
charlie
From B. Fowler in PA.
Hi, I got my order this morning! My order # LFD 1349. The fish are AWESOME! The packing of them was fantastic! You guys are the best! I will be ordering all my fish from your company from now on. Thank you very much, B. Fowle
From Sonya Gass in Texas
Josh,
I guess you know by now that all fish were arrive on arrival. 24+hrs later all is well
Thanks again for great service and beautiful fish.
I guess we will have to get a 2nd tank to add any more at a 90gal with 27 fish now.
Thanks again, we love the packaging also!!
Sonya
From Tracy Smith in Colorado
Jordan, got all the fish and they are gorgeous! Think everyone has someone else that can beat him up so should be a good tank
Thanks, Traci
From Bruce Wilson in Hale, Michigan
I got my order today and -WOW!!! Were they lively. They were jumping inside the bags and everything. Every one of the 24 came through alive and kicking. They appear very healthy and have even started to eat. They made themselves right at home in my 55 gal. This is my first time with cichlids so hopefully I've done it right- Very satisfied !!!
From Dave Ruben in California
I'm extremely happy. The adult fish you sent are terrific. I feel I got 3 "Show" (or near show) quality fish that I only paid "adult" prices for (Albino zebra, Maingano, Fulliborni). Although a little on the small side, 2 of the 3 "premium" fish I ordered look great (Red Cheek Mac, Blueberry Zebra). The premium Red Top Ndumbi is closer to 3″, but has no color, so I'm somewhat concerned that it'll turn out to be female, but that's the way it goes with juveniles. I should have stuck to my original game plan and got 3 of each and put them in my grow-out tank. Next time.
In fact, "extremely happy" is an understatement. Thrilled is more like it. I've driven all over Southern California looking for adult mbuna to add to my tank to replace female and aggressive fish that were culled from my tank. I'd tried adding one or two at a time, but that was catastrophic. Not only was I able to add 8 fish at once, which negated any aggression issues for the new fish, I was able to add fish that I've only seen in Konings' books. Suh-weet!
Thanks again for stepping up to the plate with the Saturday delivery and for the truly excellent fish. I want to give my tank a couple of weeks to reach equilibrium, but I'm already scouting for my next order.
Thanks again,
-Dave
From DALE HERZOG in SLIDELL, LA
Thanks Jordan,
You make buying over the internet worth the effort, send me some good stuff…..
Dale
From Todd Confer in PA.
Josh,
This was our second order and both were perfect. great fish at a great price. I appreciate the service.
From sarah maurath in New Mexico
Just wanted to let you guys know that i got all my fish yesterday and i couldn't be happier! they all came in great condition and the packaging was excellent! i have ordered fish off line from other websites and the packaging was horrible! and i was very happily surprised by an extra c. morii blue dolphin! i will be ordering all my fish through you guys from now on! thanks again!
From Joe
I am sure i will be happy with my fish,I use to sell fish at one time in the early
1990 ,and use to buy alot of fish from crystal spring,which i do believe is you.
you have some of the best looking fish i have seen in a long time,will be looking
forward to my order. GREAT! PRICE ON SHIPPING.wish that price was around
when i was selling fish. thanks joe kunz
From Carey in Florida
Hi,
Thank you very much for the very pleasant on-line shopping experience. The fish arrived as promised. They were as described on the web site, and arrived across country in very good condition. As an on-line seller myself for the last five years, all I can say is EXCELLENT. Will buy from again in the near future.
From Simon in Oklahoma
Josh,
I am so happy to have finally found a place I can order quality fish at a great price with reasonable shipping rates. I have been breeding and raising fish for 25 years and have never received fish of this quality from any place. The shipping was extra fast and the packaging was exceptional. I consider it all "A-1 super professional stuff". Okay, so I made that phrase up but the word "Awesome" just wasn't enough. You got me hook, line, and sinker man… Hook, line, and sinker…
From Moses in California
I just got my fish..thanks alot they are nice! all of them have multiple eggs spots.ill definately be ordering more fish from you guys!! btw..u were the most pleasant to deal with and very helpful.
From Todd in PA
I just received my latest order and every fish look and act perfect.
From Sarah
Hi guys. just wanted to let you know that i got my electra's yesterday and they arrived in great condition. they are really, really nice and a good size. the packaging was excellent too! thanks again for another shipment of great fish. they were eating the moment i put food in my tank! sarah
From Jacquelyn in Potsdam, NY
Hi Josh,
Just wanted you to know that the fish arrived yesterday and they are absolutely beautiful!! Thanks so much again for your advice on choosing the various types of Chichlids for our new tank – the display of the different sizes and colors is really something to see. We've had many visitors to our home already who have enjoyed their playfulness, and our kids are having a great time just watching them interact, as do my husband and I.
From Brian in Va
I was vary happy with my last order compared to liveaquaria, much better form of shipping and quality of fish keep up the good work.
From Wes Coy in Indiana
I wanted to thank you for my order. When I received the box it was much smaller than I was expecting. I would have never thought the fish would survive in such a small bag and such little water for so long. All fish are doing well and eating as hoped. I would definetly use your on-line store again for future purchases.
thanks again
Wes Coy
From Robert in HI
ALOHA!
just wanted to let you know i received my order, and as usual, the fish are great! excellent quality and very healthy- first rate packing and shipping too. I will definitely be ordering from you again soon!
From Chad in Ky
Josh, I love your websight and love your fish. I want to suggest getting better pictures of some of your fish. You sold me a gorgous German Red and the website pic doesn't look that good. I also got an electric blue from you and my fish looks much better than the picture on your website.
If you can get some of your pictures updated you might sell more of these fish.
I just wanted to give you some feed back.
–Chad
From Katrina in LA
Jordon / Josh :
Just wanted to send a note to say thanks for putting up with me during the order changes at the last minute.
The fish I received last week were exceptional. I was truly amazed at how large, healthy, and vital they were.
Since setting up my aquariums, I have lost numerous fish purchased from Petsmart / Petco /Local Mom and Pop Shops, worth a considerable amount of money. It is well worth the $39.00 shipping charge to know I am receiving good, quality, healthy, large fish. There is just no comparison when buying them locally. The fish I received last week are doing wonderfully, and I couldn't ask for fish in any better condition.
Your company is shipping out top quality product, and I'm glad I found you on the internet !
I will certainly spread the word here in Louisiana to anyone I know with aquariums.
From Chris Coffee
Jordan,
I have held off contacting you because I was being cautious but the fish you sent me are awesome! I absolutely love them. My tank has taken on a whole new life and has been totally revitalized. These are clearly superior fish.
Thank you so much!
From Nathaniel in WI
Jordan,
The box arrived around 9:30 AM this morning. My wife was home. All fish arrived in good condition and are swimming happily with the rest of the cichlids we have in our tank.
We are very pleased with the fish, and your service and look forward to ordering sometime in the future 🙂 I'm think your company is great…there are not too many on the internet that are out there…and let alone offer the diversity you offer and great price for shipping…the shipping at 59 dollars on other websites was always a hang up for me buying…
From Jennifer in AL
I got them!! Beautiful, healthy fish, I will be back as soon as I can save some money!
Thanks so much!!
From Charles in OK
Just wanted to say thanks for the fish we love them they got here alive and well. Doing good so far.
From Tom in Texas
The fish arrived this morning and are beautiful!!! I am very pleased with the prompt service and attention to detail, as well as the quality of the fish that were sent. Also, labeling each bag was an unexpected bonus. I definitely plan to make future purchases from your excellent web site and company.
From scott C. in Elk, Washington
Hi Josh:
I just wanted to take a minute to say thank you. I have been into african cichlids since the early "90's". I have done the wild caught or F1 thing and I agree with you:what a pain in the arse. Your fish are as good or better (mostly better) than anything I have ever purchased from any source including stuff specail ordered from Africa through a local breeder/importer in portland.
All of the fish arrived in perfect health and are happily eating like little pigs after being in my tank
for 2 hours.
I especially like the fact that I can choose from such a large variety of fishes. Most pet stores usually have only a couple ugly, unhappy specimens of the most comon boring varieties to choose from.
I am compiling my next order.
Scott
Details:
Description Tank Sex Price Quantity Total
Sub-Total: $160.83
Shipping: $34.95
Total: $195.78
Premium (2″ – 3″) – Electra "Deep Water Hap" Male $15.00 2 $30.00
Premium (2″ – 3″) – Elongatus Chewere 24d 25d Male $14.95
$7.99 2 $15.98
Small (1″ – 1½") – Frontosa N/A $12.95
$7.95 2 $15.90
Small (1.5″ – 2″) – Lethrinops intermedius N/A $8.95
$6.95 3 $20.85
Premium (2″ – 3″) – Ngara Flametail Orange Male $11.95 2 $23.90
Premium (2″ – 2.5″) – Electric Yellow N/A $9.00
$8.10 3 $24.30
Premium (2″ – 3″) – Azureus 10a Male $14.95 2 $29.90
From Scott Myrick in West Richland, WA
Hi,
My fish arrived promptly at 12:00 today and they are fantastic! They are acclimated and are already eating at 2:55pm. I am going to Western WA tomorrow to purchase a 220 gl acquarium. I've was out of the hobby for 20 years while serving in the military and I am really excited to get back into the fun. I am also glad that I found LFD! I can't buy SA Cichlids here in the Tri-Cities. I am thrilled that I am able to purchase cichlids that I remember having when I was a kid.
Once my 220 get setteled in I'll be back for some more fish.
Do you ever come across Mesonauta festivus?
Thank you so much for the supurb service!
Best regards,
Scott
From Shane Russel
I got my fish today. I was VERY HAPPY to see that you guys added the Calves!!! I will definitely enjoy it very much. Your company does very good business and I will be a long term customer. Once again THANK YOU!
Shane Russell
From Timothy Jordan
Josh,
I ordered some fish from you about 2 weeks ago. This is the 3rd time I have gotten some from you & I must say I'm very happy with the whole process. You guys are top notch! This was the smallest order I had placed so I was worried about "what if one dies?", well there was no need for that because as always you had supplied some extras. None of the fish you sent died or have died. Thanks a million. I'm wanting to order some demasoni and red top afras within the next couple of months, any idea when they might be available?
Timothy Jordan
From Jesse Phillips
"you need better quality photos of your fish not that I'm a professional photographer but I've seen better the fire fish I got from you guys were beautiful thank you I have got about 100 babies out of them so far very healthy very colorful fish. "
From Matt Soukup
Josh,
My fish arrived an hour ago and I couldn't be happier. Each of them were in perfect health and are loving their new home.
Thanks for the new additions, I'll definitely be using your store for all future purchases.
Matt
From Terrie
Just wanted to leave you some positive feedback. I've had an aquarium for 20+ years, and have almost always shopped the local pet / aquarium stores and even driven more than an hour one way for a better selection. Well, I won't be doing that anymore. My first purchase from you arrived 2 weeks ago and everyone was in perfect condition and still thriving. Thank you – and I'm sure I'll be making more purchases. And, thanks for the "freebie" – it's beautiful. Terrie
From Josh
Josh/Jordan,
The fish came yesterday, they all look really really healthy. The decorus and ericotaenia are awesome! I have a 1000 gallon tank and thanks to you guys it is affordable to stock it. Your shipping cost and quality can't be beat. That alone is a huge reason of why I use you. It is nice to know that there will be no DOA's and that they will get here in the morning rather than sitting in a box for over 24 hours. Nobody online can ship for the price and quality that you guys do. I enjoy how you guys are constantly adding new stock as well. Keep it up, I'll be back!
Thanks again,
From Riaan van der Walt
I received my Mbunas this morning and I just have to say that you have completely exceeded my expectations. The quality of the fish and the packaging as a whole was top notch. Needless to say they all arrived alive and in perfect condition, no wonder everybody is singing your praises. It just take one order to realize that there is no need to go and look somewhere else.
Happy Holidays! You guys rock!
From Alex in NYC
Hi,
I just wanted to let you know that my order got here at 11:30am this morning and all the fish were alive! I can't say enough good things about your website. It was very user friendly and straight forward. The packing job was great and the fish's color was amazing right out of the bag. I will definitely be ordering through you again and I will tell everyone to do the same. Thank you so much!
-Alex Lee from NC
From Stephen trew
Just wanted to let you know that i received the fish i ordered from you and i must say they are beautiful fish very happy and actually i introduced them in to the tanks and one has actually started to dance and flash in front of a female that is wonderful for us that quickly thank you again and we will be doing more with you thanks
From Jennifer
Josh,
I just wanted to say Thank You! for the beautiful and healthy fish angelfish. I've been so impressed with how active these fish are and how they act. When they arrived, they were practically jumping out of the bag to get in the tank, and they've been nothing short of awesome since. I'm really enjoying them!
Thank you again, and Happy New Year!
Jennifer
From Brent, Paul and Matt in Canada
Josh,
Just received our third order from you and as usual it has exceeded our expectations. The quality of you fish and customer service is unmatched. We look forward to more dealings in the future. Thanks from Canada!!
Brent, Matt & Paul
From Justin in New Jersey
Josh and Jordan,
This is my first time ordering from you guys are I must say I'm 100% satisfied!!! My order was LFD3419. The fish arrived today on time and exactly as described online. They were in excellent condition and looked great!! You guys even threw in a freebie!!! Two for the price of one!! I've bought online before and got hosed from other people, like when the fish arrived they were practically fry or dead ( not as descibed in the add ). But when I found your sight and saw your facility and how you care for the fish…. Well, all I can say is SOLD!! Thanks again and you have my business for the future.
Thanks
Justin
From Dane Benny
Once again, I ordered African Cichlids from you guys,quite a few too, and they all arrived safe and sound the next day to my amazement. I thought for sure, with as many as I got that there would be 1 or 2 dead from the trip…….I was actually dreading the 1st peek into the box, but all were swimming freely in there little bags. Thanks for another perfect shipment and also, thank you guys for throwing in 2 extra Maingano's with the 8 that I ordered. I really appreciate that. We'll see how my tanks are in another year, but I'm sure I will be ordering some more throughout my lifetime here. See you guys later. Thanks, Thanks, Thanks.
Dane Benny
From Dan Mckinney
I just got my order. They look great. I will definitely deal with you again and will be suggesting you to my friends.
From Bill in NJ
Jordan:
Thanks. By the way, the videos of your fish are the best sales pitch. That is why I bought the zebra obliquidens.
You should have them for all of your stock. Keep up the good work.
A satisfied customer,
Bill
From Wyatt in fountain valley, california
hi josh,
Just wanted to let you know that the fish are alive and well in my tank and I couldnt be happier with them. Also, thanks for throwing in the extra demasoni. I will be ordering again soon.
Sincerely Wyatt Christensen
From Dennis in Howard, pa
Hey Josh,
Just wanted to say thanks for the order, The fish arrived very safe and healthy! they were all eating within an hr and the colors are amazing at such a small size. The packaging was amazing and very secure. I have placed orders online from previous dealers only to arrive in empty or leaking bags, no chance of this with the way you package! great job and know that I know the quality and care you put into your fish I will be ordering again soon once I figure out what species I want to proceed in breeding.
Thanks again,
Denny
From Donna P. Taylor in Hilton Head Island, South Carolina
Good Morning Josh and Jordan, My fish arrived in great shape. Thank you so much, we are very pleased with them. Jordan, your recommendation of the OB Peacock Hybrid was a good one. We love it! I will not buy my fish anywhere but with you guys. I will be in touch. If you get something (show specimen) that is special and you think about it, I would love an e-mail. If not, I will check in periodically. Thanks again. Order # LFD3580
Donna P. Taylor
From Paula in Louisville, Kentucky
Dear Live Fish Direct
Received my shipment today (first time purchasing fish online) and fount a surprise inside, in addition to my order of 8 red zebras (2 male, 6 female) there was a FREEBIE(female red zebra). I would just like to say thanks for the great fish and plan on ordering again in the future.
From Alden in peoria, arizona
HI just wanted to let you know my fish arived in good shape . And thank you so much for the freebe. Itwas a big surprise in a little package.I have only three fish tanks and cichlids in all of them they are great fish and i have found yours to be the best.I have also watched a lot of the videos you have on your site and found them to be most helpful in sitting up my tanks and takeing care of my fish .Keep up the good work and once again thank you.
ALDEN
From Steve in Imperial, Missouri
Hey there Josh, got my order of fish earlier today & just wanted to tell you thanks for everything. I love dealing w/ your co. You give me what I want & then more. I also wanted to say thanks for the extra fish that was in there & also the bag of food you threw in. I will be using that tonight as a little treat for my fish. Also wanted to give you notice to that I am in the process of buying a new house & am going to be setting up either a 110 or 120 gal Cichlid tank & will be needing more fish & WILL be buying from you, no question. Thanks again & keep up the GREAT work, Steve : )
From Jason in Sevierville, TN
Hey man I got the fish and thank you for the two freebies! They were packed so much better than other sites. It took UPS until 4:20 to get here haha but everyone seems to be doing ok. NOW go fix your BBB rating. Thanks again bud.
From Michael in el cajon, CA
Josh,
Just got my fish delivered. None were dead and have very beautiful colors right out of the bag!!! GREAT quality of fish will definitely be back to buy more fish from you.
Thanks again Michael
From clyde in saint david, arizona 03/05/10
I got my fish order today and it was perfect. all the fish are healthy and lively and beautiful. I will definitely recommend you to all my friends and family. Thank you again and have a nice day:)
From Tim in Cataula, GA
Hey Josh got my fish about an hour ago. Got them in the tank. They are stunning, just gorgeous! Alot more than I expected. Thank you for your fast delivery and also for the freebie azureus! When should I feed them? Thank you very much I will tell all my friends about you. Tim
Premium (2″ – 3″) – Chiloelo Red Shoulder 12A, 19A N/A $12.95 1 $12.95
Adult (3½" – 4″) – Fire Fish Dragon Blood 18f 33f Male $19.95 1 $19.95
Premium (2″ – 3″) – German Red 6A Male $19.95 1 $19.95
Adult (3½" – 4″) – Mbenji peacock 8g 10o Male $19.95 1 $19.95
Small (1″ – 1½") – Azureus 27N N/A $7.95 1 $7.95
Premium (2″ – 3″) – Sulfur Head 9g Male $11.95 1 $11.95
Premium (2″ – 3″) – Hap. Insignus. 12e 40J 22E Male $17.95 1 $17.95
Premium (2″ – 3″) – Makonde Yellow-black fin 39B 39K 36d (m) 37d Male $16.95 1 $16.95
Premium (2″ – 3″) – Red Blaze Lithobates 34e 30e Male $9.00 1 $9.00
Premium (2″ – 2.5″) – Electric Yellow 32c Male $12.00 1 $12.00
From Eric LaCross in Mt Pleasant, MI
Regarding order #LFD4059
I just received the fish this morning, and let me say they look amazing! Thank you so much for your service. Everything went way smoother than I expected! (This was my first time buying fish online) I will definately look you up next time I need some fish, and will tell all my friends about this site!
Thanks again!
Eric LaCross
From Matt in New Sharon, IA
Just letting you know I got my cichlids yesterday, and so far they're looking great! I was impressed with the coloring and size of the fish also. Thanks for the great site, and whenever I need more fish I'll be getting them from you.
Matt
New Sharon, IA
date Fri, May 14, 2010 at 8:41 PM
From Douglas in Mount Pleasant, South Carolina
hi, i was looking for a way to add to the testimonials, but i did not see a way. anyway, i wanted to say thank you for your attention to detail, the cichlids look awesome. all are healthy and active (except 1 DOA which i appreciate that you guys are willing to make it up to me). I really enjoy knowing that i can count on you guys to have all of the best africans. this was my second order and i cant imagine ordering from anyone else. thanks a million, Doug
From J Ventre in philadelphia, pa
hey josh==i just recieved my package!!–thank u soooooo much!!!–u didnt have to give me a freeby but i appreciate it greatly–hes awsome!!–great addition to my tank!—that was way cool or u–ur the man!!!–thanks 4 all ur help with all this and u made my online fish buying a great experience—when i finnally upgrade to a bigger tank i look forward to buying from u again!!–thanks
From Jordan in North Little Rock, Arkansas
Dear Live Fish Direct,
My fish arrived early this a.m. and I am so pleased. I have never order fish online, but must say that the variety you guys sent me were out of this world. The fish were big and healthy looking. I love the color variety and they are darting all over the aquarium. I am so excited over these little guys. Thanks so much and I look forward to doing business in the future.
Thank you
Darnell Jordan
From adam in Chattanooga TN
Josh-
I wanted to express my satisfaction with your high quality fish and superior customer service. Both of my orders arrived on time with very reasonable shipping and excellent quality african cichlid stock that were lively and colorful right out of the bag. It is unfortunate for hobbyists that there are not more businesses that operate by such high standards. I was initially somewhat skeptical of your company as it has received mixed reviews by a few of the hobby groups that I am a part of. After placing my own orders, I find it hard to believe that anyone could rate you any less than a 10/10. You will have my business for future needs that I may have as well as positive word of mouth advertisement to other fellow hobbyists that I know. Feel free to post this on your website in the customer review section if you wish.
Regards, Adam
From Nate in Janesville, Wisconsin
Hi, my name is Nate and I had placed an order with your company last week. I wanted to send a message saying that this was my first time ordering from you, and I couldn't be more pleased with what I recieved this morning. I have been the manager of a mom and pops LFS in Janesville, Wisconsin for six years now and have never come across anything like what is in my tank now. As you know, it is very difficult ordering from "suppliers" week in, and week out. Every fish that I would see pop up that I wanted would come not looking quite how I wanted. We all know why this is, but I was afraid to order online as well. Now that I have seen my fish in person, I will be sending as many of my cichlid customers to you as I can that don't mind paying a little shipping to actually get the fish that they want. In the future, all of my fish are coming from your company. Thank you VERY MUCH, and I look forward to working with you from now on. Keep up the good work!
From Bernice Thomas in New York
This is my second order and l'm very pleased with the quality of the fish that you sell. They are very healthy and they adjust quickly . All of them are eating by the following day. You're my choice for good quality,low priced fish.
From Anthony Patriarco in Roanoke, Virginia
My cichlids have arrived and seem to be in terrific shape–great color, activity and appetite. After years of lack of success with tempermental other web site shippers, it is a joy to have the guidance and quality associated with Live Fish Direct. I am already looking forward to getting an additional tank or two for haps and peacocks.
I am very grateful to all of you. Besides your guidance in starting out with cichlids,your personnel were particularly helpful given the weather delays and my frequent order changes and questions. You all made sure this was an enjoyable experience and you have earned a lifetime customer.
From Janice Emmons
Just an update on the fish I received this a.m. The little guys are all doing great. Acting like they own the tank. I gave them a pinch of food….and they ate it!! They hadn't even been in the tank 30 minutes. I will definately order from you again in the future. This has been a positive experience for me!
From Eric Swanson
HI JOSH, I WANTED TO SAY THANK YOU VERY MUCH FOR PERSONALLY PICKING ORDER # LFD 9266 AND TO ISAAC FOR ORDER # 9459. YOUR FISH ARE AMAZING, THAT'S OBVIOUSLY WHY WE HAVE PLACED SO MANY ORDERS IN SUCH A SHORT TIME. THANK YOU FOR THE ENJOYMENT YOU HAVE PROVIDED MY FAMILY. YOU HAVE EARNED LIFELONG CUSTOMERS.
THANKS AGAIN, ERIC SWANSON
From Tom Watrous
"Live Fish Direct is a pleasure to to work with. Their advice and suggestions were prompt, professional and most helpful. Our fish arrived in excellent condition, vibrant and outstanding color. The Aristo Yellow Blaze and OB Peacock are exceptional. The Frontosas (7 of them) are robust, good size & color, and obviously strong stock. All the fish are thriving. They compliment and complete our 105 gal. African tank. I would most strongly recommend Live Fish Direct to you."
From Will in South Carolina
Hello Isaac, Josh, et. al. Just wanted to let you guys know that I received my 15 Malawi cichlids at noon last Friday and all except one – a victim of predation by a large, hungry frontosa (my mistake, not yours) – are healthy, eating and seem to be adjusting well. Even after 20 years of keeping Africans, I didn't know it could be so easy to introduce fish to a new tank. I credit that to way you packed the fish individually in sealed, air-tight bags and your extraordinarily simple acclimation instructions.
This is only the second time I've ordered fish over the internet, and I was wary about doing so again because my first attempt through a competitor of yours did not go as well.
Most of my fish from you are still in an isolation tank, but I can't foresee any problems that would prompt me to make use of your 14-day guarantee. And by the way, your short videos on the website were super helpful to me when I was selecting the fish I wanted to buy.
Keep up the great work. And I will definitely be ordering from you again.
From Russ and Jacque Zondervan
I just wanted to send you a note of thanks.
The fish I bought are beautiful. You run a business that stands miles above the rest. The replacement red/white lion head for the one that died is incredible. The Ranchus and Pearlscales are the best around and your service and packaging are second to none.
From Derek Ward
About a week ago I ordered 2 Bumblebee Cichlids from you guys. It was my first online order for fish. All I have to say is, "Wow" you guys really delivered. As soon as the little guys were acclimated and in the water it took them only mere seconds to warm up to the tank and the colors were really bright. Just hours after that the were right in with all of the other fish come feeding time as if they've been in the tank all along. I will be ordering more fish from you guys!
From Homer Kingsbury
Received my order this morning. The cichlids are in prime condition and bigger than I expected. It is good to know there is a reputable company like yours with a professional manner dealing with those of us in the trade.
Thank you Isaac for your assistance. It is a pleasure doing business with you!
From Wendy Tumeo in WI
Hello, I just received my first online fish purchase. I was quite nervous, but I was amazed when i opened my box and saw how healthy and beautiful the cichlid's were. they are doing wonderful and I will be back to purchase more of your fish!! thank you for showing me that there are great companies such as yours and I can trust that i will get high quality fish!
From Dustin Thornton
Just received my order and I am so impressed I couldn't wait to contact you. The ordering process was effortless to the point of making me a little nervous. Fish arrived slighly larger than advetised showing colors before they even made it into the tank and looking to be in perfect health. You guys take shipping and packaging to the next level. Cheapest shipping rates online, and I was so impressed by the packaging that I had to just stare at it for a minute before I dug in. Each fish in its own bag, which is actually mechanically sealed, as well as most of the 11 fish I ordered double bagged. Each bag wrapped nicely in newspaper, tightly packed in an insulated box. I've always been afraid to order online, but I will never doubt you guys again. The two week guarantee, great prices, and a lot of in stock fish to choose from made you guys an easy choice for my first online order. Now I have no doubt that I will only be dealing with you guys in the future. Keeping my fingers crossed that I'll be sending a positive update in two weeks, but from what I've seen so far, I don't have any concerns whatsoever. Much thanks for making my first online fish buying experience absolutely perfect!! Keep up the good work setting bar for everyone else in the online fish world. Thanks again!!
From Bob Opsal in Normal, IL
This was my first online fish order and my expectations were greatly exceeded. I think the idea of letting the customer pick their delivery date is awesome and made it so much easier for me to plan to be home. The packaging was great and there was no way a bag was going to leak. I am not sure if this is common with other online services but I really liked how you bagged each fish individually also.
Now for the fish. Everything was in great condition. The Petricola cats were small but love them and the price was great. They may be my favorite. My P. Saulosi were much bigger than I was expecting which was a pleasant surprise. Also, I got my order on 6/1 and I went down to feed my fish last night and I have a P. Saulosi holding already. Unbelievable.
Needless to say. I will definitely order again from you and will recommend you to anyone else.
Thanks for your great products and services.
Bob
From Melissa in Texas
I just wanted to let you know I appreciate all the help with great customer service with great fish. I accidentally messed up my own order on my account Thank you Brian for fixing it you save the day for me. This is my third order and it will not be my last I will be needing more fish & WILL be buying from Live Fish Direct, no question asked. I will never buy from a LFS ever again they always have sick fish and you never know if they are hybrids or the real thing . All the fish I receive are gorgeous, health and very active right out of the bag. I have already recommend you to all my friends. I'm look forward to another great order if i don't mess it up again. Keep up the good work and once again thank you so much.
From Chris Rosbury
YES! color in my tank right out the bag! wait til they get acclimated. After a bad experience with another vendor i was sure to do my homework this time around and it really paid off. Josh, the only one with the balls to show his complete system on youtube, no filtered water complete water change every 4hrs from a natural spring What! thats awsome and that fact alone ensured me that I wouldnt recieve any sick fish. Individually baged from utah to south carolina, 100% accuracy. That ob with all that blue is SWEEEET!!! thanks man only vendor i will ever use.
From Rodney in Dallas, TX
Just want to say thank you for the quality fish you have sent me over the past few weeks 3 different orders. All the fish are beautiful, healthy, and better than I expected. I have been keeping fish for over 30 years and your fish are hands down better than anything you will find at a LFS! Your packaging is the best Quality, shipping is fast, and your fish are better than advertised. UNBELIEVEABLE! The time you spent on the phone with me was helpful, courteous, and professional. IF YOU WANT TO ORDER ON LINE FISH AND ARE WORRIED, TRY LIVE FISH DIRECT AND YOU WILL SHOWING OFF YOUR NEW FISH AND GIVING TESTIMONIALS TOO. YOU WON'T NEED THE GUARANTEE, LIVE FISH DIRECT IS A REAL BUSINESS AND PASHIONET ABOUT THEIR FISH AND EVERTHING THEY DO. thank you!
From Matthew T. in Raleigh, NC
Just received my order this morning, and as usual, the fish were expertly packed and shipped and arrived looking great. Got them in my tank and are looking great and acclimating well. Even ate with my other fish later that night. You have a great stock, and show by your care and forthcoming about how you raise these fish that this is a passion of yours that you want to pass along to others. I appreciate the ease of ordering, as well as ease of mind that even though it's online and these fish are going to be shipped overnight that they are going to be done so in a professional manner by people who have taken care to learn how to do this so that these fish are healthy and endure and the customer happy. I have placed several orders from you, in fact almost my entire tank has been selected and provided from your stock, and they all are growing and look great. Thank you for your care and service. Keep it up for many years to come.
From Devion Knowles in Norwich, CT
Live fish Direct,
You guys are great, my fish came in on time, healthy, and well packed. Isaac helped me out a lot with some previous order confusion, and you guys worked fast to find a solution. And when you guys thought my OB was not going to fit in well for its size, you gladly offered to exchange it for two smaller ones with good color. Can't thank you guys enough, very professional I'll be recommending you guys to everyone I know!
From Chris Ungerer in Lake Worth, FL
I wanted to take a minute and let you know that my recent order of mixed Haps and Peacocks arrived this past weekend and I was stunned by the beauty of the mix. You guys really exceeded expectations and gave the me a perfect mix to compliment my existing Cichlids. I have to say, I was very hesitant to order fish on line but after receiving two orders from you I won't be buying fish from anyone else. The quality, the packing and care are second to none. Lastly, I wanted to mention that I appreciate the time taken to answer every question I have asked and also for all the advice on the do's and don'ts. All of my friends that stop by are amazed at the fish and can't believe the colors. I will be recommending you to them and anyone else that asks where to get high quality Cichlids from. Thank you
From Andrew Anson in Lake Elsinore, CA
Live Fish Direct and Isaac are as legit as they come. Top notch fish and customer service. This is the second order I have placed and both were smooth transactions from beginning to end. Delivery was as expected and fish arrived healthy, happy and beautiful, just as described. Isaac went above and beyond customer service answering all my questions and taking care of all my concerns. Thanks guys. Cichlids rock!
From Ken Gould in San Diego, CA
You guys are legit. The fish are beautiful and healthy, great genes. I've had bad luck with other vendors, but no more, I'll only use live fish direct from now on. My chailosi and Jalo are beautiful. The only thing I can think of is the fish are actually bigger than advertised! 5 inch ruby green Victorian when I expected a 3″, he is a monster beauty. Thanks!
From Bill Boynton in Beach, FL
Just wanted to let you guys know what a pleasure it is to do business with such a class operation. From your web site to the quality of product to your staff it has been a wonderful experience. Special thanks to Heather for her professionalism , patience, and cheerful attitude. You have made a customer for life.
Thank you!
From Ross Denny in Mancos, CO
I never write comments or reviews about a company, but I feel I need to express my satisfaction with your company at this time. I have been keeping cichlids for about five years now. The first two years I ordered online from other providers. There were always dead or weak fish in each order. Once, an entire order of 12 fish arrived dead. The past three years, I have used Live Fish Direct and have ordered 7 – 8 times from you. I always order at least 5 – 7 fish from you. Not once have I received a dead or weak fish from you. They have all arrived healthy and in good shape. The fish are lively and beautiful and they tend to live a long time. I have even ordered during the winter when the temperature here in Colorado is below zero. Again, the fish have been in good health when they arrived at my house. Thanks for providing me with these excellent and healthy specimens and helping me enjoy my cichlid hobby. I will always order from you.
From Jordan Krawczyk in Wisconsin
I was very skeptical about ordering fish from UT and having them sent
To a cold climate in WI. I put in an order for 9 total fish and waited
anxiously for their arrival. The shipping was very fast, you can pick
the ship date of your preference but, it only take one day to ship.
Upon receiving the fish I unpackaged the fish to find them all energetic
and full of life. I couldn't believe it, seemed as though I just picked
them up from the fish store. Following the step by step instructions provided
by livefishdirect I was able to get the fish in the tank no problem. The
size of the fish for water the order specified was fairly close give or take
a few cm. Overall I honestly couldn't be happier with my purchase and would
recommend anyone with nervous to give them an honest try. They back
their product and provide great support. Thank you so much can't wait to
Raise these fish up into colorful cichlids.
From Mark Davis in Elberon, VA
I've been buying fish from you for 3 years and I have been very pleased with the shipping and the quality of the fish. Customer service is excellent. I have bought a lot of fish online over the years and Live Fish Direct is the only that I prefer and buy from now. You won't be disappointed with Live Fish Direct.
From Jonathan B. in Virginia
Just received my order, and they are already being floated as I'm typing this! All fish have arrived in excellent shape. What can I say? First and foremost, thank you for the selection of fish you have sent me! I have no doubt once they get used to their new home, they will color up beautifully! Some of them, such as the Venustus are already beautifully colored IN THE BAG! That's just a testament to how well you care for your fish, even during the shipping process. You and your company have gone the extra mile to satisfy your customer! You have definitely gained a lifetime patron in me! Thanks for everything you have done to help set up the cichlid tank I have always wanted!
From Carl Davis in Youngstown Ohio
Hi Josh my name is Carl Davis a grateful customer from Youngstown, Ohio. This is my Fifth order with Live Fish Direct (order # LFD24158) and let me tell you I was nearly floored when I unboxed the package and saw the beautiful and healthy fish that you guys shipped. I purchased a Aristo Yellow Blaze and a Red Fin Borleyi . In our last communication you mentioned that this is an aggressive market. Josh allow me to say that so far I have not seen anyone that can beat you guys. Thank you Live Fish Direct I am 100 percent Satisfied!!!!!
Sent from my iPad
From James in Albuquerque NM
Hope you all having good holiday and happy new year. Keep up the great job
Thanks for fixing the problem I also wanted to personally tell u that all my mew fish are doing great and my last ob blueberry is healthy he made it thanks again. Loyal customer. Will be buying more soon from ur co.
From PETER in Missoula, Montana
Thanks Josh.Got the fish and they look great.Once again I want to thank you for everything you have done here.Im going to upgrade my tank size soon so I will order more fish from you guys again.A+++….the forums I have read or seen about Live Fish Direct speak the truth…no one has better quality fish and great customer service and communications!
From Jeff in Princeton Jct. NJ
Throw this up on your site if you like:
The azureus and big lips are spectacular, every fish came super healthy, all eating today, and colors were popping out of the box, and getting better by the hour. I'm 43, had tanks my whole life, my whole family has tanks at their houses, and this is the best stocking I have ever done. I would have had to go to dozens of fish stores up and down the eastern seaboard to even come close to the 40+ male Peacocks and Haps I got, even then I would have had to pay double, and bottom line ended up with inferior fish. Hands down the best fish buying experience I have ever had. Please keep it up, I will be back for more. Customer for life here.
Thanks again, you did a spectacular job.
Thanks,
Jeff
Princeton Jct. NJ